Sometimes in life we are lucky enough to have real friends, It is always heartbreaking to loose one.
Last Friday my lovely Benny (Admiral Bembow) was put down.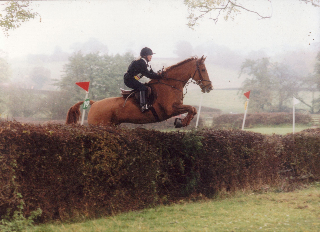 He was 29 and had been ill with Cushings for four years in which time I nursed him and still rode him out hacking.
By the French racehorse Cisto out of my great little small hunter, Boo, he won consistently at County level  from a foal to a three year  in young stock hunter and sport  horse classes.
He was a successful working hunter and event horse. I hunted him, team chased him astride and side saddle into his twenties.
In all that time he was never sick or sorry even when recovering from ghastly hunting accidents!
Always with a smile on his face he was everyone's favourite with his human and equine friends.
The pony angels could not wait any longer for his wonderful company so now he is tearing about up there with his younger brother Scrappit (Hot Tip) whom I sadly lost earlier this year, his older brother, Nemo, their mother and not forgetting (how could we ever) his best friend, Flanagan.
Although I miss them all terribly and I feel only half a person without them I was so lucky  to have them for  so long for my own.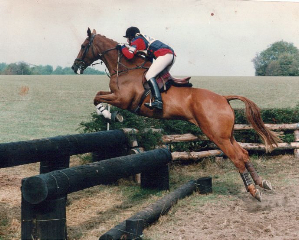 But in true Bembow fashion I followed his advice and took my little five year old, Kyte, out autumn hunting with the Silverton for the first time the next day.
He was brilliant and we had a great morning.
I could hear Ben saying "Kick on Mum! Sorry I had to go but I'm waiting for you over the next hill!"