Bags of ways to back your local bookshop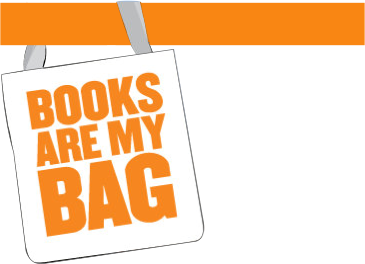 According to research commissioned by the Booksellers Association, 88 per cent of British book buyers are concerned that there are fewer bookshops on the high streets than five years ago, 91.7 per cent of book buyers are convinced action needs to be taken to support high-street sellers, and 77 per cent of book buyers think bookshops make high streets more appealing. Nonetheless, over the past five years the number of independent bookshops in Britain has declined from 1,535 in 2008 to 1,028 in 2012. How has this happened? Are British shoppers idiots? Don't they know that buying books online supports nobody but the tax-avoiding scumbags who pile 'em high, sell 'em cheap and then delete all your purchases from your ebook reader, if they feel like it?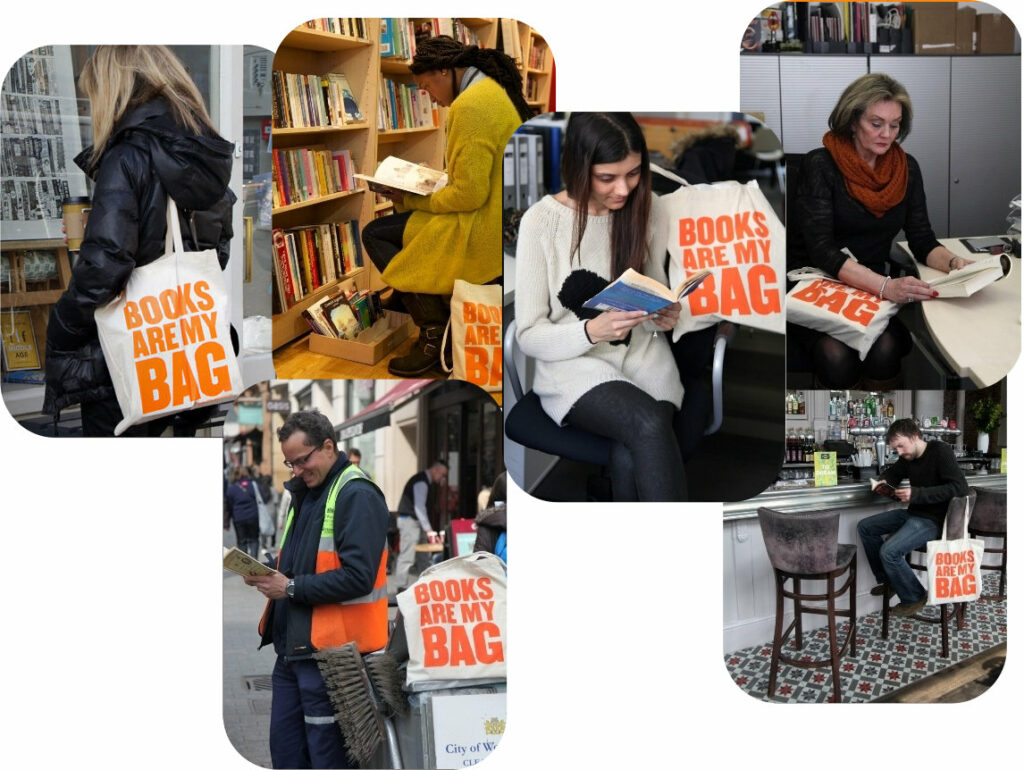 A new campaign, Books Are My Bag, is a collaboration between publishers, bookshops, authors and agents that aims to enlighten them. Launching with a Big Bookshop Party on Saturday 14 September and building towards Christmas, it's about "stopping the slow erosion of our bookshops and high streets". Waterstone's, WH Smith, Blackwells, John Smith, Foyles, Easons, and hundreds of independent bookshops are taking part and more than 250,000 canvas book bags will be given away over three months by more than 1,800 chain and independent bookshops across the UK & Ireland. This promise alone should lure some readers away from their keyboards and back into the glorious world of real books and shops.
Books Are My Bag is a Good Thing because 68 per cent of shoppers say that they prefer to discover new books in bookshops, which account for 45 per cent of spending on books where the buyer hasn't decided what book to buy. The campaign estimates that bricks-and-mortar booksellers are responsible for the discovery of some 21 per cent of all consumer book purchases — worth around £450m. Bookshops are therefore vital in promoting new writers and less well-known titles, and in maintaining a diverse and robust publishing industry, which makes an important contribution to the UK's creative economy. A year after Borders closed in 2009, one in 10 of its book sales had not migrated to other bookshops or online; in short, a number of book sales, and therefore a number of readers, were lost.
…
The campaign is being supported by 100 famous authors and other celebrities. Francesca Simon, the creator of the Horrid Henry books, says: "Bookshops, like libraries, are the closest we get to a magic kingdom on earth. They're a world of treats waiting to be devoured. There's nothing like browsing in a welcoming shop and discovering a writer or a book you've never heard of. And it's such an event for children to be taken to a bookshop knowing they can choose a book for keeps."
…
If you're one of the 88 per cent of people who thinks that bookshops ought to be supported, buy a book at your favourite bookshop on Saturday 14 September. To see a full list of events or to find your nearest participating bookshop, go to booksaremybag.com or follow @booksaremybag.
Get involved NOW!